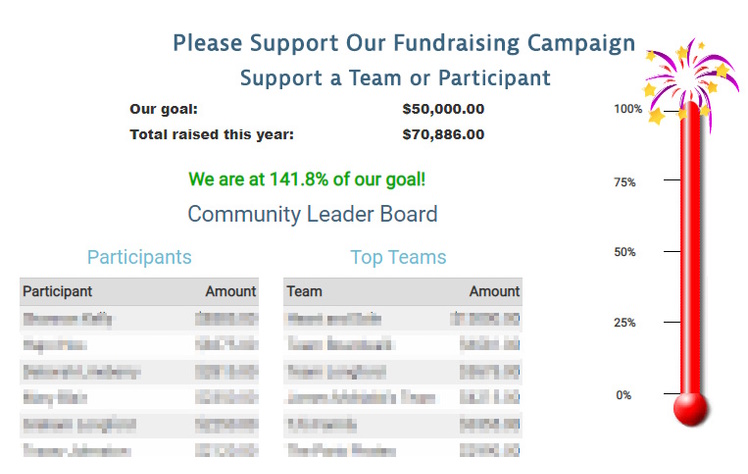 easyPledge Fundraising
Online e-commerce pledge collection and reporting system makes any "a-thon" easy to manage, connect to donors and streamline fundraising.
Perfect for individual, team or corporate fundraisers
Whether you're launching a national walk or ride event, our easyPledge Fundraising platform inspires people to join your cause and empowers them to fundraise behind a beautifully-branded campaign.
This robust platform includes a full online donation acceptance, transaction reporting and immediate (real-time) receipting (charitable or regular). You also receive easyDonate, a simple online donation acceptance form for one-time donations with the same receipting and reporting capabilities.
Why use easyPledge Fundraising?
Collect Donations with Ease
All-in-one online fundraising platform bundles everything you need to get started. Accept donations online, at any time, even on mobile devices. Fundraising totals are displayed publicly for individuals, teams and the entire event.
Marketing Automation
Automated email tool creates 'encouragement' emails by admins to participants when they reach goals or when a certain number of days have passed since they signed up or the event day itself.
​
Flexible Design
Basic branding to match your existing website. Effective and easy to use, and follow-up tools let you engage your network and track success, in real time.
Secure
Never lose sleep knowing that your data is secure with our system. We operate with the highest security standard in the payment industry that protects the confidentially of transactions and participants' tombstone information. Platform is backed up every 24 hours.
Pledge Management
Pledge event participants can create individual and team accounts. Individuals and teams can create a 'support me' page to entice people to pledge, see running donations, update pledge page, and send personalized 'mass emails' to contact lists.
Integrated
Entire platform is readily integrated with a content management system (CRM) that can create and edit event fact pages and manage actual event and donation target.