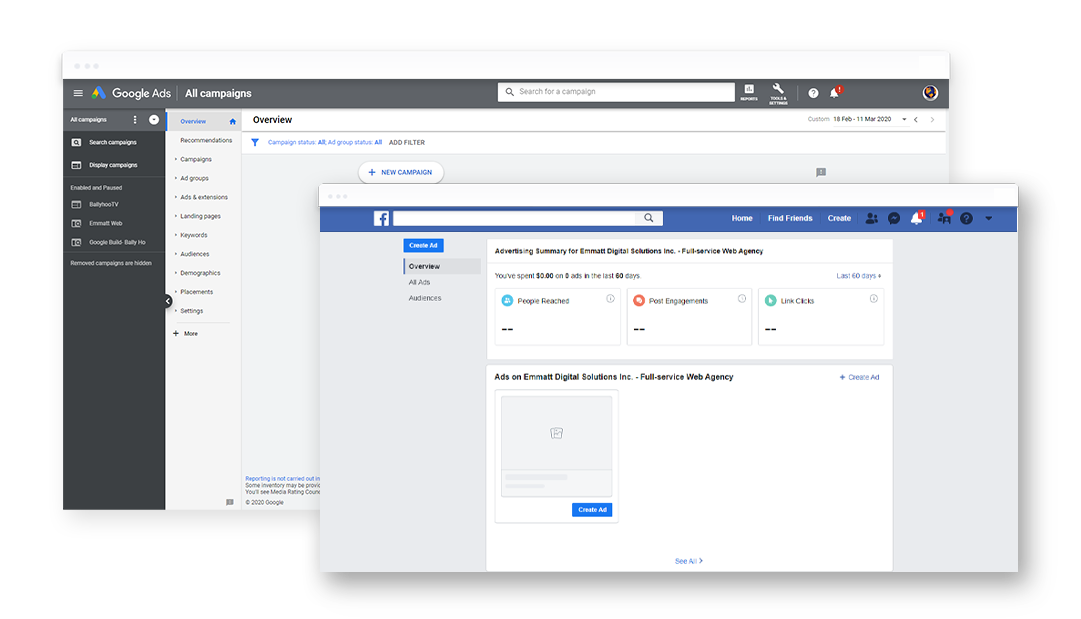 Pay Per Click Advertising
Reach your target audience and grow your online marketing presence
Pay Per Click advertising (PPC) is an effective way of increasing traffic to your website, in which advertisers pay the publisher (usually a website owner) when the ad is clicked.
With Emmatt, you have a business partner who stays continually up-to-date with what's current and suggests new strategies that can help you grow your online marketing presence. It's important to note that Pay Per Click advertising should be backed by a robust marketing strategy.
Effective Internet marketing
Staying on top of Internet marketing is an on-going process. Let us help you make marketing a natural part of your online strategy. We can work with you to identify your ideal target market and create copy that resonates with them.
We can also help you with the many other aspects of Internet marketing, including SEO, social media, video, website analytics, and more. Our in-house team members are certified in Google Ads and Analytics.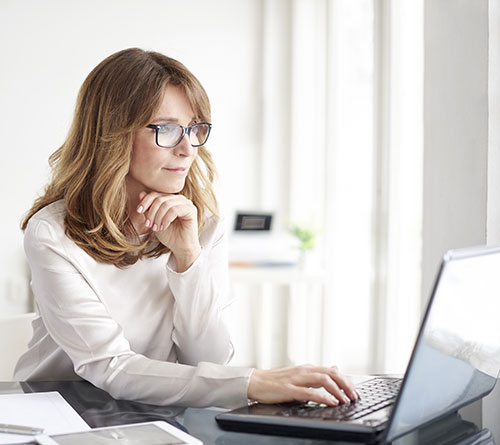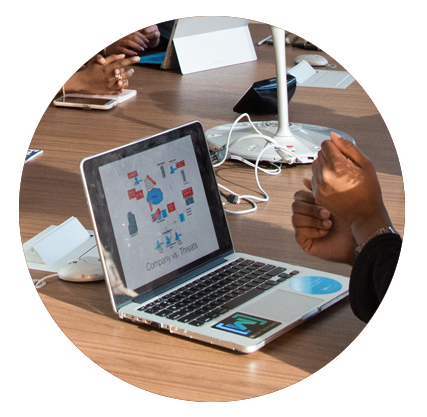 Email Marketing
An inexpensive way to stay in touch with the people who matter most.
Take advantage of one of the cheapest ways to stay in touch with your clients and prospects.
Emmatt creates and delivers custom mass emails, from artwork to automatic list management.
We offer auto opt-in/out features.
Gain new customers and keep current ones coming back with impactful emails that are appealing and resonate. Direct email marketing is the most cost-effective way to keep in contact with your customers and potential clientele. Emmatt can design and deliver email campaigns that supporting your online marketing strategy.
Google Ads
Ads is Google's online advertising platform that helps businesses display ads on Google and its advertising network. With Google Ads, you can create your business ads and choose when they will appear.
Running a strategic Google Ads campaign is an effective and measurable way to meet your business goals. Using Google's platform, we work within your budget to create campaigns that offer exposure for your business, generate web traffic and increase sales. Local businesses can market directly to their service area, or on a level playing field with competitors.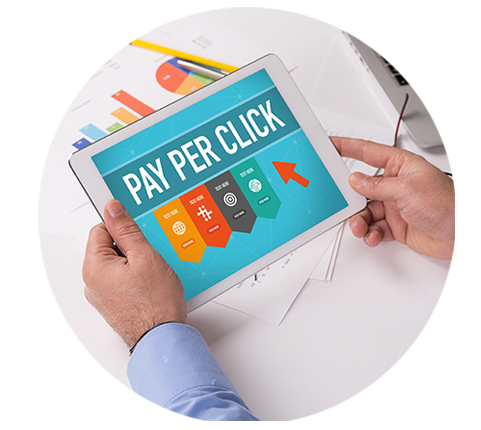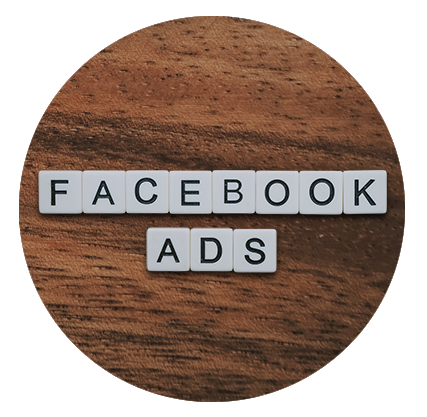 Social Media Marketing
A presence on social media platforms isn't enough anymore when growing a business. Results don't appear until you learn how to effectively engage your target audiences.
How automated is your social media strategy? Looking to jump into the social media world?  Unsure of which social media platforms suit your business marketing plan? If you're feeling overwhelmed about what to post on a consistent and timely basis, we can help. We have the right tools to develop a robust social media plan that speaks to your target demographic.